Introducing our New YTCCS Director 
ALEX ARCAND
December 5th, 2022, Edmonton, Treaty No. 6 Territory: The Yellowhead Tribal Community Corrections Society (YTCCS) is pleased to announce the appointment of Alex Arcand as the Director of YTCCS. Effective November 30th, she stepped into the shoes of our retiring director Rupert Arcand. 
Alex Arcand, a member of Alexander First Nation, holds an Indigenous Social Work Diploma from Maskwacis Cultural College. She brings 13 years of progressive experience in correctional services, she will oversee the organization and is responsible for the overall supervision, coordination, and monitoring of Nation-based community correctional programs for the YTC First Nations.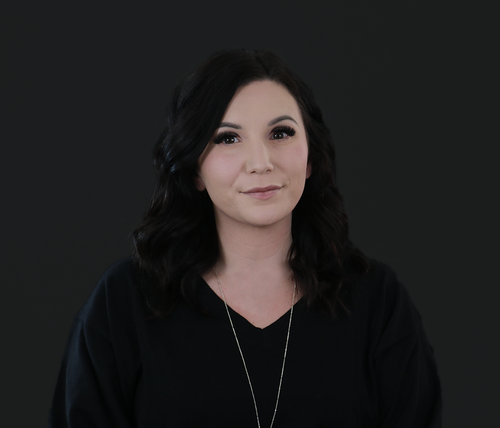 In 2009, Alex was first introduced to YTCCS working in multiple capacities throughout the years. She also has a background in community social services for the province of Alberta, Indigenous and Northern Affairs Canada (INAC) 
under the First Nations and Inuit Health Branch (FNIHB) overseeing health funding agreements for areas located in Treaty 7 territory. 
In 2021, she returned to YTCCS overseeing the kind heart mentoring program for Alexander First Nation and Alexis Nakota Sioux Nation to support those who have complex needs and who are in conflict with the criminal justice system to obtain fair, equitable, disability-informed support and services. 
Alex is passionate about the YTCCS vision and mission of making a positive difference. She is committed to helping create communities as healthy and safe as possible for the next generations. "The over-representation of Indigenous people in the justice system is what drives me to support communities in reducing the number of Nation members involved in the justice system," she said. Throughout her experience, she has an understanding of the support necessary to bring and encourage new perspectives to challenge the assumptions about Indigenous people. 
Being raised in Alexander First Nation, Alex values working for an Indigenous organization helping First Nation peoples. In her spare time, she enjoys playing golf and spending time with her family. 
Please help us in welcoming her! 
About YTCCS – Yellowhead Tribal Council (YTC) member First Nation Chiefs signed a master agreement with the Alberta Solicitor General on August 1, 1991, to deliver correctional services programs, including probation and court worker services to Alexander First Nation, Alexis Nakota Sioux Nation, Enoch Cree Nation, O'Chiese First Nation, and Sunchild First Nation. 


For more information: 
P: 780.483.9404     
F: 780.481.4952