Please find the registration form online at YTC Mental Wellness Conference 2023 - Registration Form. 

Yellowhead Tribal Council (YTC) "Youth Taking Charge" Mental Wellness Conference 2023 
Edmonton Inn & Conference Centre (11834 Kingsway NW, Edmonton, AB T5G 3J5)
Wednesday, April 26 & Thursday, April 27, 2023 

Yellowhead Tribal Council (YTC) is pleased to present the YTC Youth Mental Wellness Conference on April 26 & 27, 2023. The event will be hosted at the Edmonton Inn & Conference Centre, located at 11834 Kingsway NW, Edmonton, AB T5G 3J5. 
Open to YTC on-reserve members of Alexander First Nation, Alexis Nakota Sioux Nation, O'Chiese First Nation and Sunchild First Nation (30 participants per First Nation). Free Event / No registration costs to attend for YTC First Nation members ONLY. 
Please find the registration form online at YTC Mental Wellness Conference 2023 - Registration Form (copy/paste link: https://forms.gle/wxEKf22DKLA4vAzB7). The deadline for registration is Monday, April 17, 2023. 
On-site mental health services include Elders for one-on-one sessions and mental health professionals.
If you have any questions or require additional information, please contact: 
Joanne Cardinal at joanne.cardinal@ytcadmin.ca 587-524-0180 EXT 355
Beverly Swampy at beverly.swampy@ytcadmin.ca 587-524-0180 EXT 348
---


Keynote speaker(s) 
Former Canadian football safety and motivational speaker – J. R. LaRose

JR LaRose is a 2011 Grey Cup champion. A proud member of One Arrow First Nation, he is an ambassador for Aboriginal peoples. 
He is an accomplished speaker speaking and facilitating over 400 presentations throughout Canada and the United States since 2008. A proud family man JR's path to success has been a long and hard fought journey. 
Growing up in low incoming housing in Edmonton's inner city didn't exactly set JR up for success but it did give him the drive to succeed. 
JR grew up without a father. His father, of Nigerian heritage, was deported back to his native country before JR was born. JR never met his Dad.
Conference Facilitators (Themes) 

Creation Story Teachings – Miranda Saddleback

As a dedicated Indigenous Plains Cree Nêhîyawêwin cultural presenter, Miranda Saddleback Nânâtêwikamik is deeply committed to preserving and sharing the sacred oral traditional practice of reciting the Nêhîyawêwin History of Creation Story. Drawing on the teachings passed down to her from her father, Elder Jerry Saddleback Sr., she has honed her skills and knowledge for more than 20 years in these ancient and revered practices. Through the divinity of these teachings, each and every one of Miranda Saddleback's presentations holds a sacred significance. She brings to life the rich history and traditions of the Nêhîyawêwin - the four-bodied people - using a uniquely traditional blend of engaging storytelling and insightful analysis. With a proven track record of delivering impactful talks to a diverse range of audiences, from schools and museums to corporations and government agencies, she is recognized for her presentations and collaboration in incorporating the Nêhîyawêwin History of Creation story into the Nêhîyawêwin way of life throughout all the careers she has had, such as fostering cross-cultural understanding or promoting cultural exchange. Miranda Saddleback's passion for preserving and promoting Indigenous culture is reflected in her dedication to upholding the sacred oral traditions passed down from generation to generation within her family. With a deep reverence for the teachings of her ancestors, she is committed to educating others about the importance of these historical practices and promoting greater understanding and respect for Indigenous culture. Overall, Miranda Saddleback is an influential and respected voice in the Indigenous cultural community, and her presentations are intended to inspire, educate, and enlighten audiences of all backgrounds. 
Connection Between The Brain And The Body – Richard Letendre 

Indigenous Registered Psychologist under the Government of Canada's First Nations Inuit Health Branch. Richard has extensive experience and training in Post Traumatic Stress Disorder, addictions, anxiety and depressive disorders, family violence, anger management, and group therapy for men. He is committed to helping his clients restore balance and order to their lives. Having worked with Edmonton Public Schools as a teacher and guidance counsellor, and later at Norquest College. Richard has a passion for helping clients find career and education paths to fit their strengths!


Essential Healthcare Knowledge – Dr. Gezina Baehr, Doctor of Pharmacy, Indigenous Speaker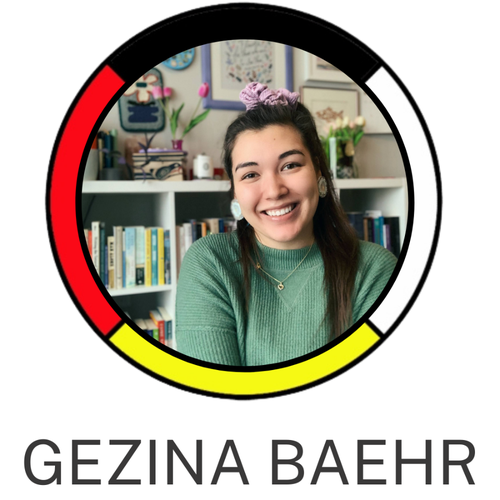 University of Alberta guest lecturer, 2022 Alberta Pharmacists' Association Future of Pharmacy APEX Award winner, prescribing pharmacist and recognized as one of nine featured 2020 graduates of the University of Alberta, Dr. Gezina Baehr is an Indigenous speaker and practicing inner city pharmacist based out of Edmonton, Alberta. Preceptor, speaker and patient care advocate, Dr. Baehr brings her experience of bridging modern health care with trauma-informed care to provide an inclusive space for all patients. Gezina is passionate about improving healthcare for Indigenous and marginalized patients, teaching others about how healthcare spaces can either support or re-traumatize the most vulnerable. She integrates personal and professional experience with evidence-based strategies to encourage healthcare professionals in all spaces to make their practice safer for Indigenous and marginalized people. Her powerful presentations illustrate how we can all be part of a safer and more supportive healthcare system.


Movement is Medicine - Beverly Swampy 

In this workshop, you will learn basic exercises to build strength and strengthen your core and movements for heart health. In addition to being physically active, we also must be aware of our daily habits, if we incorporate mindfulness and meditation into our routines, we are able to recognize when our body needs more attention and to be present at the moment. You will also learn meditation and mindfulness practices to add to your daily routine.
Entertainment 
The Bearhead Sisters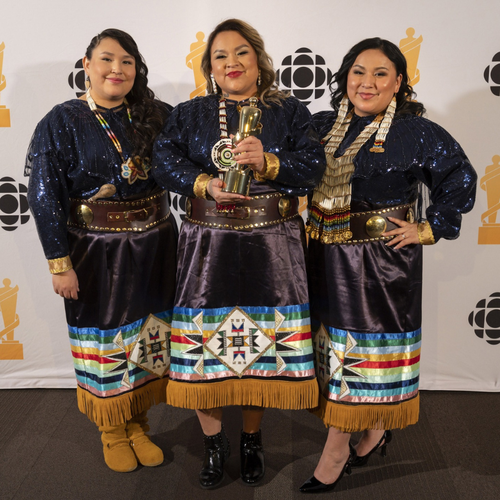 Lunch entertainment with The Bearhead Sisters, a Stoney Nakoda Wiyami musical trio from Paul First Nation, Alberta, Canada, who won the Juno Award for Traditional Indigenous Artist of the Year at the Juno Awards of 2023 for their album Unbreakable. 
Magoo Crew
Evening entertainment will include Magoo Crew, a high-energy/entertaining performance group consisting of breakdancing, and hoop dancing.